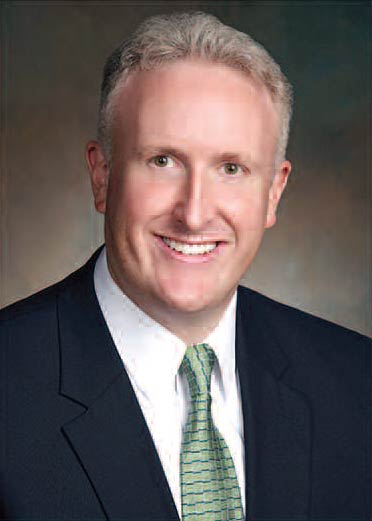 A Note From Our President
Dear Friends,
As President and CEO of Beechwood Continuing Care, I am proud to be part of an organization that has set a standard of excellence in senior care throughout its history and look forward to continue its legacy.
Beechwood Continuing Care has been an integral part of WNY for nearly 60 years and has worked diligently to build an extraordinary reputation for placing the needs of its residents above all else.
As a not-for-profit faith-based organization, resident quality of life and dignity is always our first and foremost consideration. We are committed to preserving their independence, freedom of choice, joy, contentment and sense of purpose.
As a recognized leader in innovative senior care in WNY, Beechwood was the first to introduce culture changing person-centered care in its assistive living and skilled nursing communities. We call it "Welcome Home!"
We invite you to learn more about Beechwood Continuing Care and all it has to offer to seniors in our community.
Sincerely,
Daniel P. O'Neill
President & CEO
MISSION STATEMENT
Guided by Christian values, we are committed to nurturing each individual's quality of living and aging by honoring personal values in a supportive environment.
VISION STATEMENT
Our vision is to be the foremost provider of a comprehensive continuum of high quality residential and community based services for adults in the Buffalo Niagara area. We will continue to lead with innovative, person-centered programs in response to the ever changing needs of the community.
Integrity
We demonstrate professionalism, honesty, trust and fairness in all that we do. The capacity to value each member of our community impels us forward to attain the highest levels of ethical standards and exceptional care.
Respect
We welcome the uniqueness, and honor the dignity, of every person.
Compassion
We nurture the spiritual, physical and emotional well-being of one another and those we serve.
Commitment
We cultivate growth development of all our residents and staff through an interdisciplinary team approach that results in innovative solutions to the challenges of our ever-changing environment.
CONTACT US TODAY TO LEARN MORE ABOUT OUR SENIOR HEALTH CARE FACILITY!
For nearly 60 years, Beechwood Continuing Care has taken pride in providing 24-hour senior care to elders throughout WNY. From assisted living and hospice care to skilled nursing and rehabilitation services, our caregivers are standing by to keep your loved ones comfortable and independent. Contact our senior health care facility and retirement community to learn more about us or to arrange a tour today.